Creative Photography – Film Noir
Hang on for a minute...we're trying to find some more stories you might like.
Film Noir (literally Dark Film in French) is the cinematic version of the "hardboiled" detective fiction written from the 1920's to the 1950's in the United States.  Most Film Noir movies were made in the 1940's and 50's.  The main characteristics of this genre are black and white film, shady characters and unsolved mysteries.  In Film Noir movies, there are no "good guys"—everyone is suspicious of each other and everyone is probably guilty of something.
The students in Mr. Eder's Block 3 Creative Photography class were asked to create pictures as if they were "stills" from a 1950's Film Noir movie.  It is our hope that these photos inspire the viewer to enter into the dark world and witness the sleazy underbelly of society expressed in Film Noir.
About the Contributors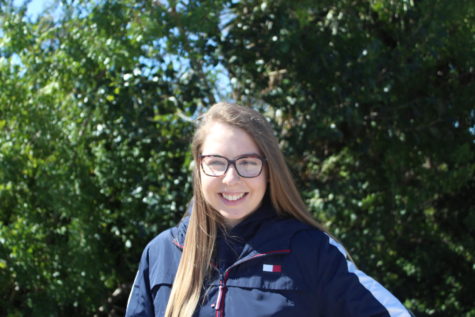 Mia Mikula, Digital Media Editor
Mia Mikula is an eighteen year old senior expected to graduate in May of this year. This is her second year in journalism and enjoys spending time with...