Top 5 Diesel Trucks Ever Produced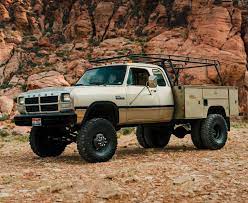 1989-1993 Dodge D/W 250 and 350
The 1st generation of the Dodge pickup came with the 5.9 liter 12 valve cummins. This engine is now known as one of if not the best diesel engine to come out in a pickup truck because of its reliability. This was due to the fact that it incorporated gear driven components with a large crankshaft and forged steel connecting rods. Along with this it had direct fuel injection which was different from its competitors. This fuel injection led to better efficiency and power gains. Another thing great about this engine is that it was turbocharged which also helped with efficiency and power.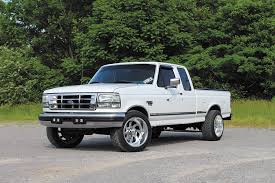 1993-2003 Ford F-250/F-350
From 1993-2003 Ford used the 7.3 liter powerstroke in their heavy duty pickup trucks. This engine is widely put into debate with the 12 valve cummins when talking about the most reliable diesel engines. This powerstroke is so reliable because it was overbuilt and undertuned. Meaning that the power it produced was well below the power it could handle. It came factory with 210 horsepower and 425 lb-ft of torque which is quite low considering it is a 7.3L V8 diesel.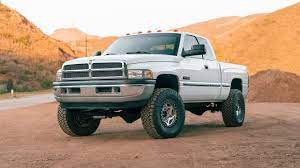 1998-2007 Dodge 2500/3500
The 2nd and 3rd generation of the Dodge pickup came with the 5.9 liter 24 valve cummins. This engine is similar to the 12 valve however, it features a more modern design and includes more electronics. These electronics make the engine less reliable but they do offer the ability to be tuned. Tuning can greatly improve performance of the engine and give you better efficiency or power depending on what you need it for. This engine is largely compared to the 12 valve but with its added electronics it is less reliable than the 12v and parts are more expensive.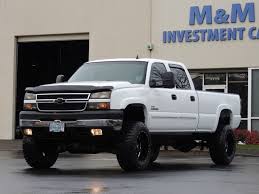 2006-2007 Chevy 2500/3500
In 2006-2007 GM used a version of the 6.6L duramax dubbed the LBZ. This engine was so short lived due to emissions laws getting stricter but that didn't stop it from becoming one of the best diesel engines ever produced. This engine produced more power than the previous one offered. With this it also came with stronger parts like a thicker block and a better fuel system. The engine wasn't the only highlight of these years since these were the first years that GM used the Allison 1000 transmission. This was a 6 speed automatic that is capable of handling a lot of power.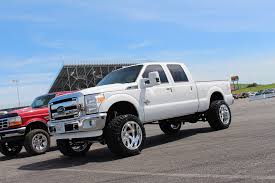 2011-2023 Ford F250/F350
From 2011-2019 Ford used the 6.7L powerstroke in its heavy duty line of pickup trucks. While this engine does not compare to many of the other engines on this list due to it being much newer. It is, in my opinion, the best diesel engine currently on the market. It produces lots of power having 1000 lb-ft of torque and it is also very advanced utilizing an emissions system and tons of electronics. However, this is the reason modern day diesel engines can be so unreliable. The emissions standards require the trucks to be monitored and run a special fluid to reduce emissions. These systems hold carbon in the engine which often leads them to failure. The 6.7 seems to be the most reliable compared to other brands with mainly having turbo issues in the first years it was produced.