The Fifth-Generation Ford Mustang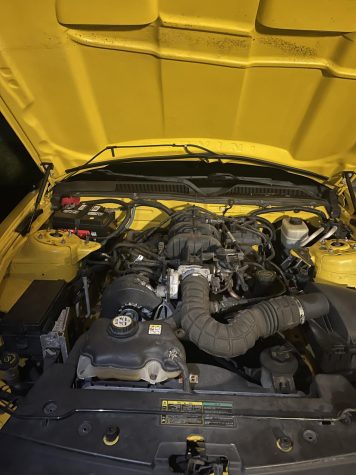 The fifth generation Ford Mustang lasted between model years 2004-2014. This new generation came optionally equipped with either a 6 cylinder 4.0 liter engine, or a more powerful 8 cylinder 4.6 liter engine that gave better performance. The fifth generation Mustang took some design cues from the first generation and implemented them as a way of paying homage to the original model that came out 40 years before the fifth generation.
Power
The 4.0 V6 produced 210 horsepower at 5,250 RPMs and 240 pound-feet of torque. These engines were found on base model Mustangs and the premium base model Mustangs. For consumers that wanted more power, the V8 was built for them. A more advanced engine, the 4.6L 3-Valve single overhead cam (SOHC) Modular V8 produced 300 horsepower at 5,750 RPMs and 320 pound-feet of torque. This engine was available in the Mustang GT base & premium models, as well as the Mustang GT California Special and the Mustang Bullitt.
Exterior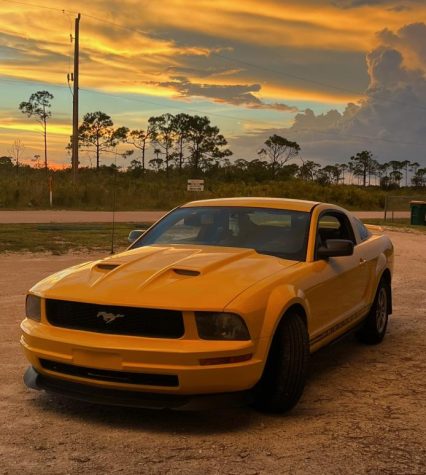 Ford engineers based the fifth generation Mustang (codenamed 'S197') body off of the first generation Mustangs. Comparatively the S197 has a smoother and wider body than its first-gen ancestor. Fog lights were added into the grill on the GT models, and while the base models did not receive fog lights, they were an option for the pony package. A spoiler was also an additional option. The headlights were also redesigned to a bulkier square headlight with a relocated indicator. The front bumper also had a lower grow to complement the upper grill in the rear bumper, and kept the rounded rectangle look.
Interior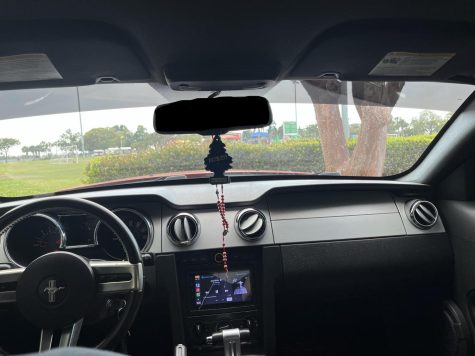 The interior of the S197 wasn't anything fancy. The mustang's interior was my color, and this allowed drivers to select from 125 colors to light up their panels and cup holders.  The color options for the interior of the Mustang were black, tan, or gray. The sound system was a six CD changer, but could read MP3 CDs. By 2009, the available options had expanded. It was possible to add a remote start, Ford SYNC, or Sirius satellite radio.