Wynne's Warriors at MIA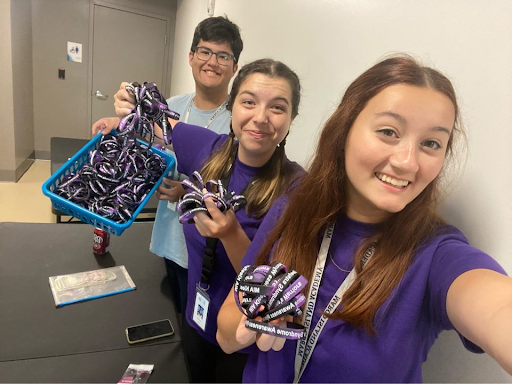 MIA Key Club's supporting Kiwanian, Marie Lynn McChesney, has a five-year-old granddaughter who was diagnosed with Kleefstra Syndrome. Her name is Wynne Lockwood, and she is impacted by this disease that affects her both mentally and physically. MIA Key Club was inspired by Wynne's perseverance and decided to help raise money for an organization by the name of IDefine, which supports research for people with intellectual disabilities.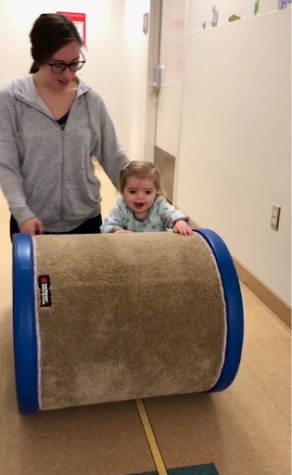 This fundraising began in April of 2021 and has become an annual tradition for the students of MIA. To raise money, the club sold bracelets, baked goods, and even started a fundraiser at local restaurant Samis. The entire school became involved, as everyone wore purple, decorated the school, wore their "Wynne's Warriors" bracelets, and Wynne surprised MIA students, staff, and Key Clubbers with a visit.
MIA Key Club has continued to spread awareness for Kleefstra Syndrome by interacting with the students and staff, Kiwanis and people in the community. While Wynne was the face of fundraising, the money raised went towards further research on Kleefstra Syndrome through IDefine. 
It is estimated that only 500 people in the world have this disease.  Kleefstra Syndrome is so rare, it has only been recognized as a condition since 2010. Since her diagnosis, Wynne attends therapy over 14 times a week for her to improve her regressed functions.
While there is no current cure, IDefine uses its funding for further research that could possibly lead to new treatment options or a cure. In some cases, Kleefstra syndrome can lead to respiratory infections, difficulty communicating, interacting socially and loss of mobility. Some adolescents experience a loss of apathy, developmental skills, or become catatonic. This shows how urgent it is for more recognition and research to be conducted with Kleefstra Syndrome.
MIA Key Club's efforts have had a great outcomes. Over the course of four years the club has raised over $4,000, and this money goes directly towards IDefine, allowing for further research.