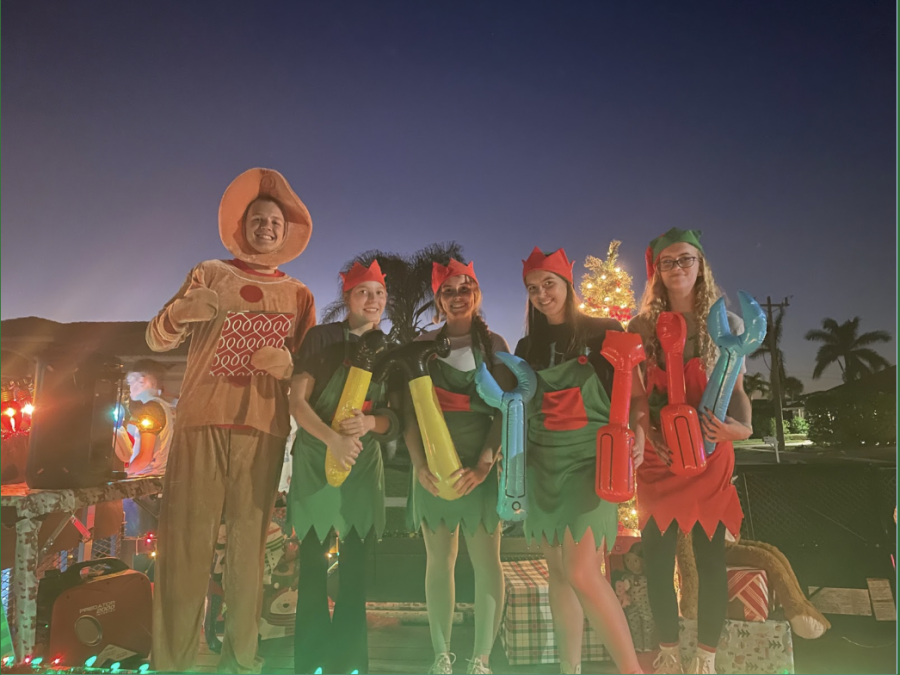 Interact Club
Interact is a student-led club supervised by our principal, Ms. Scott. Interact is centered around helping the community and volunteering. Students can join at any time, and weekly meetings are held in the mezzanine every Friday morning at 7:45.Interact is funded by Marco Island Academy and Sunrise Rotary.
Caitlyn Sadofsky is the president of Interact, and there are 5 other council members, Taylor Drott, Ava Cartwright, Elle Richardson, Makayla Hendrick, and Mackenzi Wells. The council members organize events, hold meetings, and recruit new volunteers. Caitlyn Sadofsky describes her experience working with interact: "the entire club always works hard in school and the community, always doing it with a smile." 
Interact's upcoming events include volunteering at this weekend's Pickleball Tournament at the YMCA. They will also participate in the Kiwanis 5k run/walk on the 28th of January. For Valentine's day, they plan on fundraising by having a bake sale, selling Boo grams, and decorating the school.