Women, Life, Freedom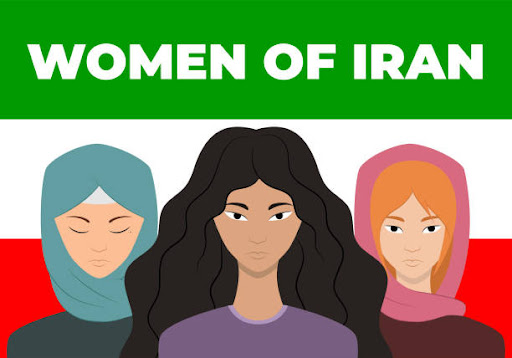 The History of Iran Women's Rights
In the 1920's women's rights in Iran were making significant progress toward gender equality. During this time, Iran's first university opened, which allowed the enrollment of women. This increased the accessibility of education for many women and young girls. 
At the beginning of 1963, the Shah of Iran proposed a reform program. This reform incorporated "a provision for extending suffrage to women." The Shah authorized women to vote in the referendum. During this decade, numerous other laws were passed, including the minimum marriage age being raised from 13 to 18. 
In the late 1970s, women were making headway in the workforce and even in Iran's parliament. Unfortunately, in 1979 this all came to an end. The Islamic Revolution of 1979 led to a mass regression of women's rights in Iran that is still present to this day. 
Brut America
Mahsa Amini
A 22-year-old Iranian woman named Mahsa Amini, also called Jina Amini, was known as a shy and reserved person who minded her own business and steered clear of politics. On September 13th, 2022, Mahsa traveled with her family to Tehran, the capital of Iran, in plans to visit her uncle. As soon as Mahsa stepped off the train, she was arrested by Iran's morality police and taken into custody. Mahsa allegedly broke the country's severe dress code by wearing her hijab incorrectly. 
Three days later, on September 16th, 2022, Mahsa Amini sadly died in custody. Police have since spoken out, saying Mahsa died after falling ill and slipping into a coma, although her family has said witnesses told them she had been beaten to death by officers.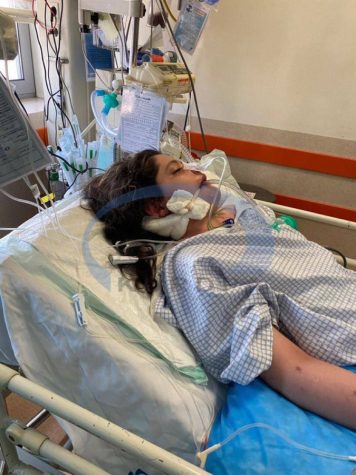 On October 7th, 2022, Iran's Forensic Organization said in an official medical record that "Mahsa Amini's death was not caused by "blows to the head and vital organs and limbs of the body." The Iranian coroner placed the blame on "underlying diseases" related to surgery Mahsa had when she was 8. They claimed this caused Amini to lose consciousness after she "developed a disorder in her heart rhythm and suffered from a decrease in blood pressure."
Mahsa's family lawyer, Saleh Nikbakht, told a news website that respectable doctors believe she was hit while she was in custody. Her father has also come forward, saying Mahsa suffered bruises to her legs and claims he holds the police responsible for her death.
BBC News
Fighting For Freedom
Mahsa Amini's death sparked outrage across Iran. Tens of thousands of protesters took to the streets as they mourned her memory. Demonstrations have spread across the country to many cities, with large crowds gathering, chanting protests such as "Women, Life, Freedom" and "death to the dictator." 
Considering the internet and media have been significantly suppressed, we are currently unaware of what the exact death toll is. However, a Norway-based Iran Human Rights group has proclaimed that Iranian police have killed at least 326 people since protests erupted. This figure includes at least 43 children and 25 women. 
Nika Shahkarami
On September 20th, students and protestors took to the streets, gathering around Laleh Park, located in the capital of Iran. Brave 16-year-old Nika Shahkarami was seen front and center throwing rocks at nearby riot police before igniting and holding up an inflamed headscarf. An eye-witness said that Nika demonstrated no signs of fear as she stood strong, leading the crowd in protest and fighting for women's freedom.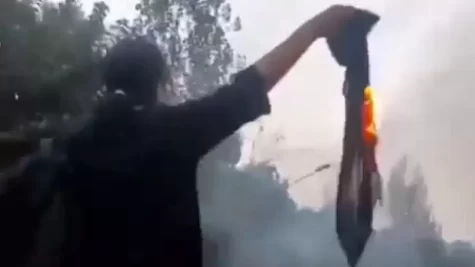 "I remember how brave she was because she would go up on the garbage bin and wouldn't come down. She also burned her headscarf," said a protester who was with Nika at Laleh Park. 
Around an hour later, Nika was seen making a phone call a few streets away from Laleh Park. Nika was then spotted crouching behind cars as she hid from nearby riot police. Sadly, a few moments later, eyewitnesses claim she was caught by the riot police and detained. After countless days of searching, Nika's family was finally informed that she was dead on September 30th. 
An Iranian news outlet came forward with a report claiming Nika's death had been a suicide. However, a death certificate verified by CNN states that Shahkarami died from multiple injuries caused by blows with a hard object.
USA TODAY
Support Around The World 
The stories of these young women and brave protesters have sparked others to take a stand. Videos of these demonstrations have been uploaded across social media, gaining vast popularity. Some women across the country and the world have cut their own hair as a sign of protest and support. 
At the Qatar World Cup, the Iranian football team collectively decided not to sing their national anthem in support of the protests occurring around their country. Their decision to remain silent represents the boldest move so far from the country's athletic teams. Multiple news outlets have come forward saying the Iran players could possibly face punishment, prison, or even death after their refusal to sing their nation's anthem.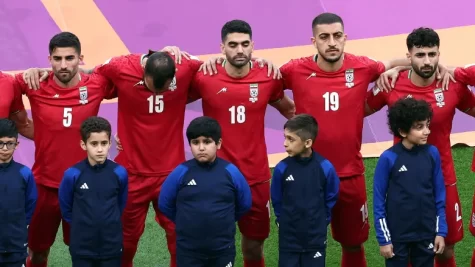 How You Can Help 
Iranian women have been fighting for equal rights for far too long. These women deserve to be free from the restrictions and punishments their government has placed upon them. 
Share information about the events occurring in Iran on social media to spread awareness. Increasing awareness among your viewers is a tremendous help, even if you only have a few hundred followers. 

Educate yourself on the events happening in Iran. Stay up to date with important news and affairs. 

Attend a protest in your area, if there are any.

Middle East Matters

on Instagram is a great account to follow to stay notified on protests happening around. 

Donate to organizations. 
https://www.iawfoundation.org/ 
Leave a Comment
Your donation will help support not only the student Journalism and Yearbook clubs at Marco Island Academy, but as well as any new equipment, club improvements, and annual website hosting costs.
About the Contributor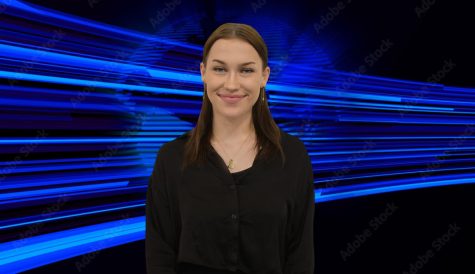 Madison Moyer, Managing Editor
Madison Moyer is a senior at Marco Island Academy and Managing Editor for The Wave. When she's not babysitting, she often spends time with her friends...