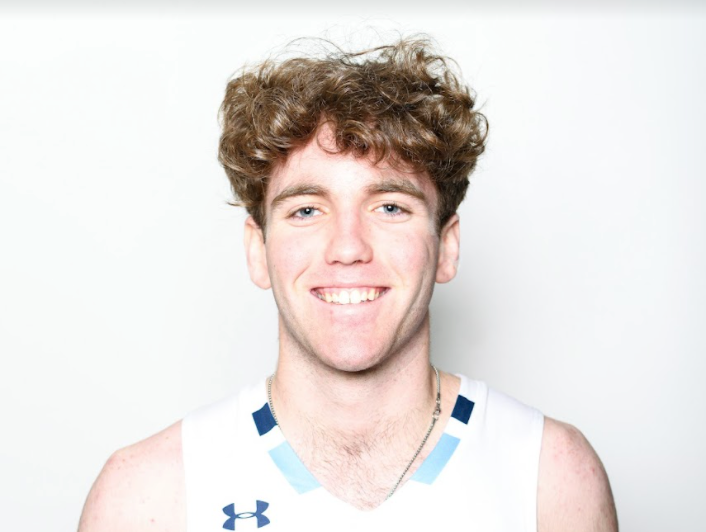 Adam Koszo
Lucas Hodgdon has been playing basketball at MIA for two years since he transferred from Lely for his junior and senior year. Lucas says that his biggest takeaway from doing basketball at MIA is that "I found a new family to grow with and learn from." His most memorable experience playing basketball for MIA was the team's trip to vero beach and all of the fun things that they did there.
Outside of school, Lucas likes to hang out with the people closest to him and play sports. Apart from basketball, baseball and golf, which Lucas does as part of school, he also plays hockey outside of school. Lucas likes to play baseball in his free time and occasionally do puzzles with his mom. Lucas says that he feels he doesn't balance his school life and home very well because he saves his homework for later at night while the earlier parts of his day consist of work, school, or sports.
Being on the basketball team has taught Lucas how to be a team player and 'do what is best for the group rather than the individual.' Lucas joined the basketball team the summer before his junior year. Lucas says that his favorite thing about being on the team is 'being able to have a second family' and a group of people to learn from. 
Lucas's academic interests are science and math classes. Lucas likes to challenge himself sometimes and excels the most in classes similar to chemistry, which involve both math and science. 
Lucas wishes to attend a university in Florida and wants to pursue a career in chemistry or possibly education. Lucas is passionate about doing whatever makes him happy. His goals include graduating from college and finding a job that will keep him busy and is something that he enjoys doing.