Travis Scott's Astroworld Festival
Travis Scott's long awaited Astroworld Festival ended in tragedy for its attendees. On Friday, November 5th, officials declared the Houston concert at the NRG Park a "mass casualty incident" where nine people were pronounced dead and hundreds of others were injured.  
The event, having sold out in less than an hour back in May 2021, had an estimated 50,000 attendees, not including the hundreds (if not thousands) of reckless fans who jumped fences and broke down barricades to attend the concert. 
The "Death Trap"
"
People began to fall out, became unconscious."
— Sam Peña, Houston Fire Chief
It was reported that as soon as Travis Scott's performance began, the crowd surged towards the stage. Many people reported being unable to breathe or move. According to Houston Fire Chief, Sam Peña, "People began to fall out, became unconscious,". Many people were trampled when trying to get out of the mosh pit. In one viral video, a man is seen dancing on top of an ambulance that is trying to make its way through the crowd to assist those in critical condition. 
In extreme cases, drug spiking incidents were reported, even one where a security guard claimed to have felt a prick to his neck. In the instance of this security guard and in that of many others, Narcan was administered (a drug used to revive those overdosed on opioids) several times on site. Houston Police Chief, Troy Finner stated "This is now a criminal investigation that's going to involve our homicide division as well as narcotics, and we're going to get down to the bottom of it," during a news conference.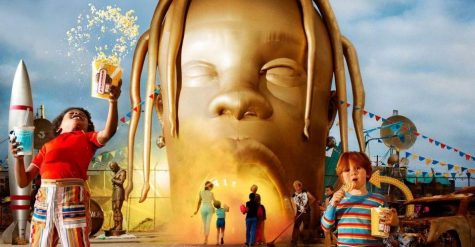 At the concert, Mr. Scott didn't do much to help his fans. Likely the only time that Mr. Scott recognized something was going on was when he instructed his audience to make way for some security guards to assist a fan who had passed out. However, Mr. Scott quickly moves past this situation as he continues to sing while the medics take the man's body away. In another odd video, Travis Scott is seen doing a robot dance on top of an elevated platform on stage, overlooking his entire audience. He continued to sing as if nothing was going on but is seen quickly glancing in the direction of an unconscious body. 
Following the concert, a field hospital was set up near the festival where more than three hundred people were treated. So far nine people have been confirmed deceased, twenty-five people have been hospitalized, and hundreds have been reported injured. The ages of the deceased ranged from fourteen to twenty-six. The youngest victim hospitalized was a 9-year-old child, now in a medically induced coma. Of the twenty-five hospitalized, eleven were transported while in cardiac arrest, according to Peña. Many graphic images and videos began to circulate the web where some attendees are seen to be unconscious or getting trampled. Other videos show people chanting "STOP THE SHOW!" and even a couple of fans gathering backstage, telling the crew that "there's someone dead in there".
Not the First Time
"
We want rage!"
— Travis Scott
Mr. Scott has been accused of endangering his fans at one of his previous shows. Back in August of 2015, Mr. Scott pleaded guilty to reckless and disorderly conduct after encouraging fans to jump over the barricades put in place at Lollapalooza in Chicago. Mr. Scott urged the chant "WE WANT RAGE," and riled up his own fans. Officers attempted to arrest him, but he fled the scene and was taken into custody shortly after. He was then charged with disorderly conduct but seemingly faced no other consequences. 
Within the same year, Mr. Scott's show at the Terminal 5 venue in New York City resulted in a fan, 27-year-old Kyle Green, being paralyzed. As a fan stood on the opposite side of a balcony railing, Scott encouraged him to jump off. Through the microphone, in front of his whole audience, he began saying "they're going to catch you, don't be scared". The same fan later fell and suffered permanent injuries.
Under Fire
On Saturday, the day following his show, Travis Scott released a video to his Instagram story. In the video, Mr. Scott talks about what happened at the concert and what actions are taking place following the tragedy. Many raise their eyebrows at the way Mr. Scott decided to address the situation. On top of putting a black and white filter over the video, he was rubbing his forehead as he talked, and never actually said sorry or took responsibility. Since this video's release, however, Mr. Scott has come forward to state that he plans of covering all funeral costs for those who passed at the concert.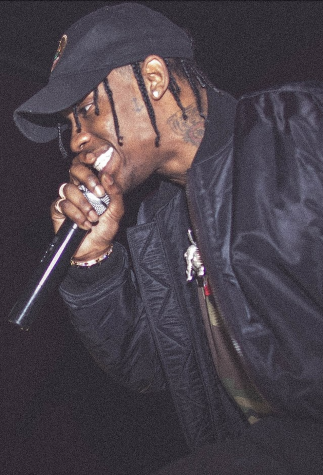 Kylie Jenner, Mr. Scott's girlfriend, had posted a video at the concert where an ambulance is seen in the corner. This clip was deleted off of her story shortly after she received backlash. One Tweet in response to her story post read "If you see an ambulance in the crowd, you're supposed to stop the show…". Jenner, like Scott, addressed the issue on her own Instagram story, with a textbox alleging "I want to make it clear that we weren't aware of the fatalities until the news came out after the show and in no world would have continued filming or performing,".
Many viewers do not believe that Scott, Jenner, or anyone else were clueless enough to not see what was going on in the audience. Travis Scott is in the spotlight of this whole tragedy and is being heavily criticized for his response as one of the event's organizers. 
Many can't help but to ask why the show wasn't stopped as soon as he realized that something was wrong. Live Nation, one of the biggest companies behind the festival, stopped the concert around thirty minutes earlier than expected. According to city officials, the abrupt ending was called forty minutes after the "mass casualty event" began. Police Chief Finner stated that the reason they did not stop the concert was in fear of making things worse. There was the underlying fear that the audience of 50,000+ people would've lashed out or riotted. 
It is clear that as tragedy unfolded, there were simply not enough resources as far as professional security and medics goes. There should have been some type of procedures put in place to respond to this level of chaos. Multiple lawsuits have since been rightfully filed, and victims and the families of victims wait for justice to be served.