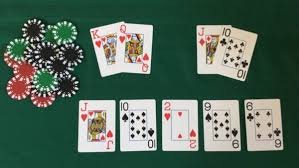 The Tabletop Club focuses on providing a positive environment for members to play board games with their friends. The club is sponsored by Mr. Butler and meets every Monday from the end of school (3:17) until five. Every week, a game is voted on to play. So far, the games that have been played are Dungeons and Dragons, Poker (there was no betting), and Cards Against Humanity. 
The point of the club is to socialize with peers while playing fun board games. The goal of the club is to have a group of people to play board games with and to have fun. The club was started by its current president, Joseph Krepel. 
A perfect summary of the club was best said by Mr. Butler, "The real tabletop club is the friends we made along the way." This sentence, while silly, perfectly sums up what tabletop club is about, playing board games with friends and enjoying the journey.